3 Simple Steps to Eat LOTS of Carbs
and NEVER Store Them as Fat…
The simple steps below reveal 
3 things you absolutely MUST AVOID when you diet

… and it will only take you 14 short days to wake up your dormant fat loss hormones, "spark" your dead metabolism, and quickly burn off belly fat – WITHOUT Avoiding Carbs.

Low carb diets, low carb foods, low carb diet shakes, low carb everything. It's been around for years now. Unfortunately, it's not working. In fact, well over 90% of people who start a low carb or trendy diet gain all or more of their weight back within a year of losing it. Even worse, epidemics like obesity and diabetes are at all time highs.
This is why you shouldn't be afraid of carbs – your body NEEDS them. Carbs stop muscle loss, speed up recovery, provide energy to your brain and body, elevate your metabolic rate, and stimulate your body's most important fat-burning hormones. Yes, believe it or not, things like insulin aren't always evil! Your body needs carbs to keep your metabolism healthy, happy, and burning fat.
People who go on chronic low carb diets radically alter their hormones and damage their metabolisms, so their bodies simply won't burn fat. In fact, it only takes as little as one week of cutting carbs to start losing muscle, slowing down your metabolism and destroying your fat-burning hormone.

There are three simple stages of carbohydrate storage. If you understand how they work, you can eat your favorite carbs and NEVER have to worry about storing them as fat on the body.
But if you don't, you'll consistently suffer from carb-based fat "spillover" and continue to accumulate more belly fat and even develop ugly pockets cellulite.
Stage 1: Immediate Energy Needs: As soon as a carb hits your mouth, digestion begins and they are quickly made available for energy needs or stored for later use.
Stage 2: Storage in your Muscles & Liver: Your body then stores carbohydrates as glycogen in the muscle and the liver as a source of energy for movement and daily function. Storage continues until the muscle and/or liver is full.
Stage 3: Spillover / Fat Storage: After just a few short days, when energy intake is abundant and little or no energy is expended, muscle and liver stores over fill and the body starts storing the unused carbohydrates as fat.
In other words, if you're not consistently utilizing more carbohydrates than you're taking in, your muscles and liver will "fill up" with glycogen. When this happens, every time you consume carbs (unless you're burning them off with strategic exercise) they start to "spillover" and automatically be stored as fat.


Carb timing confusion is one of the primary reasons that 95% of the population gains their weight back after losing it.
But when you consume lots of your favorite carbs at the right times (and even cheat foods at specific times), you'll NEVER have to worry about them getting stored on the body as fat.
Here are 3 simple ways you time your carb intake to LIMIT stage 3 fat-spillover and KEEP your body burning fat.
GOOD: A good time of day to eat your favorite carbohydrates is first thing in the a.m. when your metabolic rate is higher and insulin sensitivity is peaking "naturally". This means there's more room in your energy tank to let the carbs in without any fat storage.
BETTER: An even better time to consume impact carbs is 3 to 4 hours before you exercise.
This will ensure the carbs you consume are burned off during and after the workout to avoid fat-spillover and prevent muscle loss. It will also provide you with increased energy levels throughout your workout. Better performance equals more fat and calories burned during and after the workout.
BEST: The best time to consume your favorite carbs is post-workout. When you use the RIGHT TYPE of exercise, your muscles act like a sponge that's been rung dry, so your body will literally "soak up" all your favorite carbs.
Timing your carb intake the right way is one the easiest ways to eat all your favorite foods while skyrocketing your fat-burning hormones and rebooting your dead metabolism.
This is how you can ALL the fat-burning benefits of carbs listed above and STOP fat-storage from your carb intake.
Simply put, if you eat carbs with the wrong foods – at the wrong times, you'll STORE fat. If you eat carbs with the right foods at the right times, you'll BURN fat.
All three of the steps above are part of a unique and proprietary nutrition method we've coined, Macro-Patterning which gives you the flexibility to eat the foods that you love while strategically using carbs, and all your favorite cheat foods, as a way to rapidly speed up your metabolic rate, preserve lean muscle tissue, and burn an INSANE amount of fat – all at the same time.
But unfortunately, those who don't have access to this information will continue to consume carbs the wrong way, wreak havoc on their metabolisms, suppress their fat-burning hormones, and prevent stubborn belly fat from being their primary energy source.
Now you can visually see your stomach get flatter Day-By-Day

 just by following the simple 14 Day Rapid Fat Loss Blueprint below— WITHOUT giving up your favorite carbs!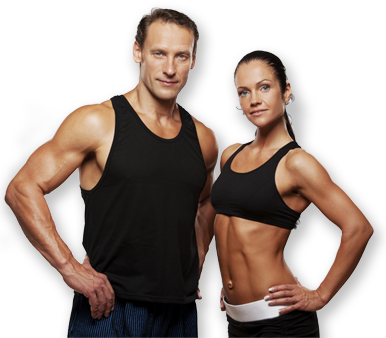 It's no secret that carb abuse can make us all sick, fat, tired and unhappy.
In fact, this article describes how you can reverse the dangerous cycle of carb abuse and use Macro-Patterning to rapidly get rid of belly fat in only 14 short days.
Eating carbs the wrong way can instantly "trigger" your body's #1 fat-storage hormone. When this little monster gets activated – it potentially leads to deadly health conditions like obesity, heart disease and even diabetes…all of which make you age faster, feel terrible and store more and more fat each year.
But if you eat carbs the right way…you can avoid all this.
Very few people know this – that's why almost everybody believes that you can't eat your favorite breads or sweet treats if you ever want to get a sexy, flat belly.
But there is a proven way you can reverse this entire DANGEROUS metabolic process. And did you know you can do it without silly, low carb crash diets, miracles pills OR having to "avoid" carbs all the time?
Did you know that if you eat your favorite high-carb foods the RIGHT way it can ruthlessly FORCE your body to burn away lower belly fat as its #1 energy source.
Contrary to popular belief, carbs can help you burn lower belly fat every minute of every day—even while you're sleeping (you just have to be "smart" about it).
Dr. Atkins…eat your heart out.
Yes, if you use the right strategy, carbs can make you LEANER. Young or old, male or female, it doesn't matter. This approach works on every person's body.
Keep reading and you'll discover clear evidence later on in this article, along with a proven 14 day protocol you can use to implement the right carb eating strategy today